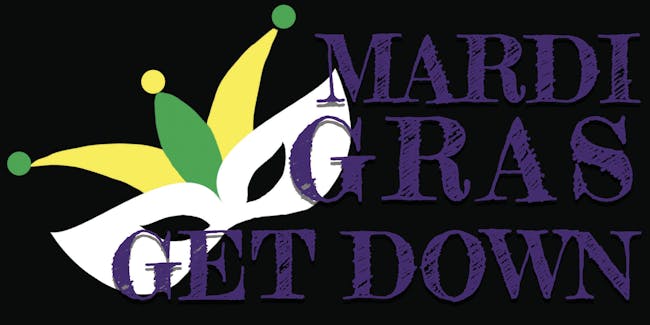 Mardi Gras Get Down feat. Zydeco Connection
$12.00 - $15.00
Sales Ended
The Big Easy comes to Greenfield for The Mardi Gras Get Down!
Mardi Gras Get Down feat. Zydeco Connection
Saturday, February 22nd
Doors 6:30pm; Show 7:00pm
The Perch at Hawks & Reed
Tickets: $12 in advance; $15 day of show
ZYDECO DANCE LESSONS
Before the show tap your toes to the traditional and ever-evolving zydeco dance with instructor Heidi Ehrenreich. You will learn a dance step that originated with the Creole people of southern Louisiana, plus a corresponding waltz, then try your moves in front of the live band. Heidi learned how to dance in Louisiana in the 1980s then came back to New England where she taugh dance for 15 years from her Florence studio. For years she worked with the band Hot House Zydeco that held a monthly dance at the Grange in Greenfield.
Zydeco Connection
Zydeco Connection has been bringing the irresistible sounds and infectious rhythms of zydeco from Southwestern Louisiana to New England since 2004. Dominated by the button or piano accordion and a form of washboard called the rubboard, zydeco is guaranteed to get your toes tapping. We are from Franklin County playing a spicy mix of zydeco, waltzes, two-steps, blues, and boogie woogie. We pay tribute to all the great musicians who continue to preserve, define and expand the music of rural Louisiana. Zydeco has it's origins in Cajun music incorporating the sounds of Rhythm & Blues, adding electric guitar and bass and drums to get it's unique blend of driving rhythms creating a music you have to dance to. In fact there's a dance step called the zydeco and people often refer to going to the dance as going to the zydeco.
Bourbon Street Blasters
Bourbon Street Blasters harness a dangerous horn section with a New Orleans flair. The band's primary musicians, Ted Wirt and Mike Spencer, are busy with a wide variety of jazz, swing, R&B, and ethnic groups, including the four decades Springfield Radiators.
Ted Wirt (AKA Raider Eddie) plays saxophone and has been a local favorite on the Valley music scene for decades. For the past 18 years he has been the musical director/arranger for the Charles Neville/Skeletones Big Band playing mostly R&B transcriptions from New Orleans groups of the 1950s.
Mike Spencer (AKATriple Louie) has played trumpet for decades in a variety of musical groups including Sidewheel Gambler, a traditional Dixieland group. Spencer earned his nickname by impersonating three Cresecnt City personalities: Louis Armstrong, Louis Jordan, Louis Prima.
WE LOVE TO GET YOU DANCING!!!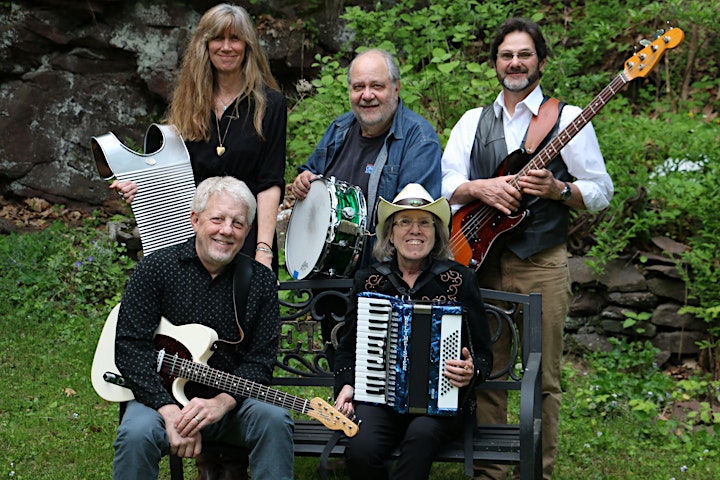 Venue Information:
The Perch at Hawks & Reed
289 Main St
4th Floor
Greenfield, MA, 01301