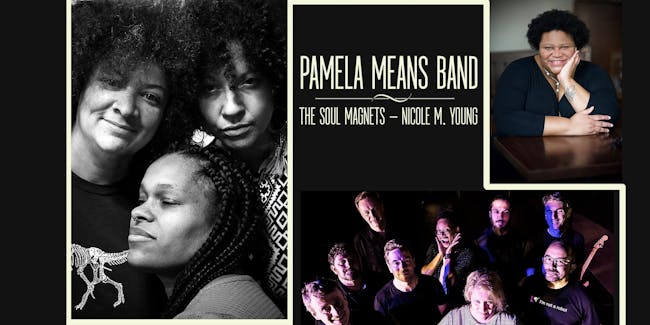 Come get toasty with us via this warm Holiday concert!
THE PAMELA MEANS BAND -
Pamela Means Band is an exciting group of superb musicians. An all female, women of color, empowered trio, featuring: Cinamon Blair (bass, vocal), I-Shea (percussion, vocal), founded and led by Pamela Means. Pamela Means Band performs Means's original music and select soulful, groovy covers (by artists of color).
"With musicality and stirring passion the Pamela Means Band delivers with their folk-rock mix of high-spirited Pamela Means originals and groovy covers." - Valley Advocate, Northampton MA
"When Pamela Means picks up her guitar and begins to sing, a listener doesn't forget her. She possesses musical attitude and purpose."
WSHU Connecticut Public Radio
"To celebrate the 50th anniversary of Abbey Road, Pamela Means recently performed that whole Beatles album, in order, solo, on acoustic guitar. Means has the skills and the artistic vision to pull off this kind of feat with aplomb. Best known for her folk music career she is also a fine jazz singer and social activist. Originally from Milwaukee, she moved to Boston and now lives in the Pioneer Valley. Curve Magazine called her "one of the fiercest guitar players and politically rooted singer-songwriters in the music industry today." Her latest recording, the driving, Impeachment Now! pulls no punches. "The president, is incompetent, an embarrassment, im-peach-ment now."
- Green River Fest, July 2019
THE SOUL MAGNETS -
Soul Magnets is a horn-heavy 10-piece ensemble, playing a mix of old-school, funk and neo-soul originals, deep covers, and dancefloor favorites.
We've appeared around the Valley at Luthier's Co-op, the Stone Church, New City Brewery, Millpond Live, and at TransPerformance performing some of our favorite music: Prince, Earth Wind & Fire, and the Superfly soundtrack!
NICOLE M. YOUNG -
http://www.nicolemyoung.com
Nicole M. Young is a performer, poet, playwright, director, producer, musician, nonprofit manager and educator with over 25 years of experience as a practicing artist. Nicole's writing seeks to fill and complete the gaps for those whose presence is absent or misrepresented in mainstream media, especially women of color. Autobiographical in nature, Nicole's poetry and plays reflect on personal experiences and how they've influenced the way she sees herself within the world around her.
Her play, get (t)his!, received a 2009 James Baldwin Memorial Playwriting Award from the Five Colleges Multicultural Theater Committee and has since been produced in Michigan and New York City. Her debut, self-produced spoken word album, In/Put: Live from the Valley, was released this past February. Recorded live in March of 2018 at CLICK Workspace in Northampton, the performance poetry of In/Put explores the challenges of being a Single, Black, Plus Size woman while dating in the monochromatic Pioneer Valley. Proceeds from album sales will be used to establish a fellowship program for emerging women and nonbinary writers of color hosted through Straw Dog Writers Guild (where Nicole is also a member).
Nicole earned a Bachelor of Theatre Arts from the University of Michigan Ann Arbor, a Master of Fine Arts in Theatre Management from Wayne State University and a Master of Arts in English from the University of Massachusetts Amherst. Originally from Detroit, Nicole has lived in Western Massachusetts for over 11 years.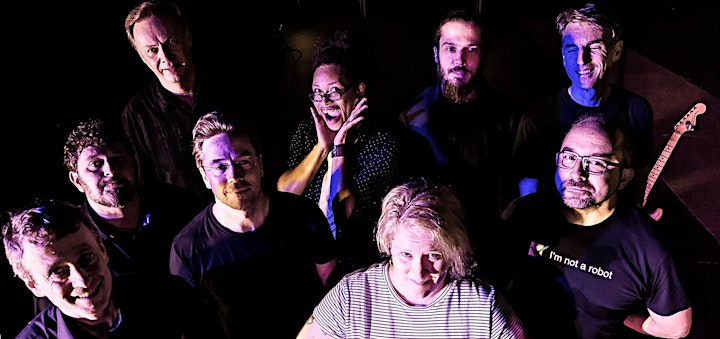 Venue Information:
Hawks & Reed Ballroom
289 Main St.
Greenfield, MA, 01301