Known for powerful, high-energy live performances that explore the depths of their music and cater to a breadth of listeners
Strange Machines -
Boston-born, New England based quartet Strange Machines have been steadily making a name for themselves in the East Coast jam scene. What started as a band focused on rock and reggae has slowly melded into a true melting pot of musical fusion, with sounds catering to funk, livetronica, heavy rock and a multitude of other genre's, all while stringing them together seamlessly to create a fluid and captivating live performance. Their original songs are nuanced by creative composition, practiced precision, and a looseness that allows them to truly explore the music they create.
They have shared the stage with national-touring acts such as The Disco Biscuits, Twiddle, Dopapod, EOTO, The Motet, Pigeons Playing Ping Pong, Turkuaz, Kung Fu, TAUK, Deep Banana Blackout and more. Strange Machines have carved out their own niche in the east coast music scene and show no signs of slowing down.
Strange Machines released their latest studio album October 7, 2017. Founding member Mike MacDonald and long time keyboardist Christian Perron, with the additions of Craig Holland on bass and Isaac Civitello on drums, have honed in their sound and hit their stride as a four piece. "Voice of Color", the bands first full length release, is a representation of what the band has developed into, diving further into progressive experimental rock and funk more than ever before. Striving to consistently deliver a high energy and engaging live performance, the band has continued to gain momentum in the Northeast and beyond. This album aims to capture the diversity and big sound you will experience at a Strange show.
"Strange Machines is known for powerful, high-energy live performances that explore the depths of their music and cater to a breadth of listeners. None of the band's beloved characteristics are lost on the album—rather, Voice of Color offers precisely executed arrangements of Strange Machines originals while still embodying the looseness and exploration you'd find at a live performance." – Live For Live Music
—
Mike MacDonald – guitar, vocals
Christian Perron – keys
Isaac Civitello – drums, vocals
Craig Holland – bass
Matt Calabrese – lighting designer
The New Motif -
An eclectic jam/funk band, infusing deep psychedelic grooves with improvisational techniques. The ambitiously crafted keyboard mastery, expressive saxophone and immaculate guitar shredding meld into a dynamic fusion. Their intricate funky bass and drums render addictive grooves binding band and crowd creating the "reciprocal boogie." Live performances of their extensive original repertoire spawn multifaceted jams and memorable moments.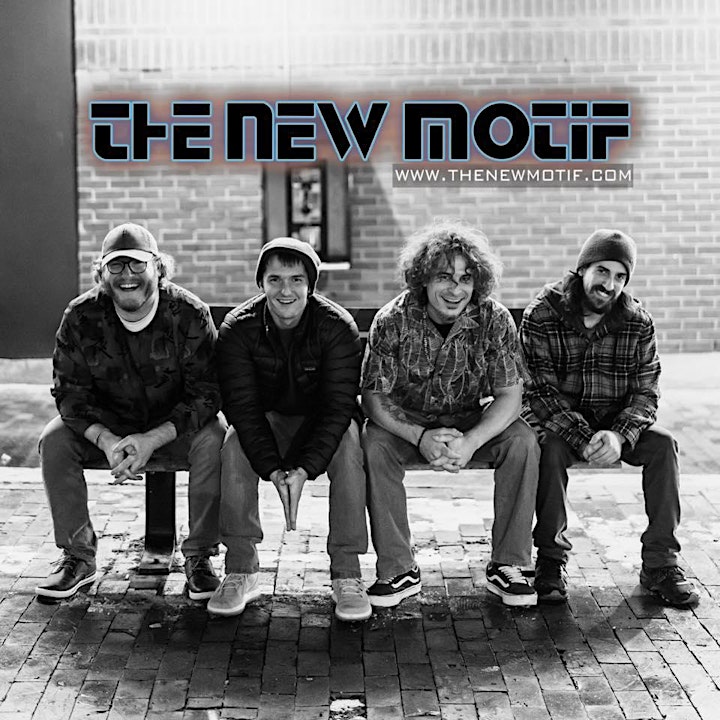 Venue Information:
Hawks & Reed Ballroom
289 Main St.
Greenfield, MA, 01301